Our Plans
Only you know what your pet needs in a pet insurance policy, so rather than offer you packaged plans, we let you select exactly what you want!

We try to make pet insurance simple, which means being clear on what's covered: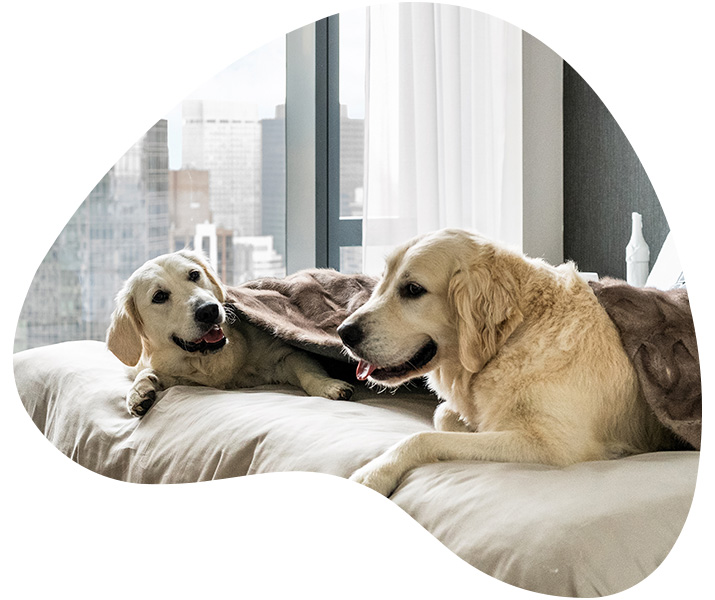 What's Covered
Accidents
MRIs & CT scans
Medications
Surgery
Hospitalization
X-rays
Alternative & Holistic Treatments
Illness
Ultrasounds
Nutritional Supplements & Vitamins
Optional Coverage
Plans offer you the opportunity to choose additional coverage, so you get exactly what you need:

Exam & Consultation Fees
Inherited & Congenital Conditions
Wellness Care
Dental Cleaning
Spay/Neuter
Memorial Care
What's Not Covered
We believe you should know what to expect from your pet insurance policy, which is why our terms and conditions clearly explain what isn't covered.
Pre-existing conditions
Parasites
Breeding
Experimental treatments
Elective procedures
Grooming
Nail Trims
Anal Gland Expression
Insurance is underwritten and issued by Independence American Insurance Company (rated A- "Excellent" by A.M. Best) with offices at 11333 N. Scottsdale Rd, Suite 160, Scottsdale, AX 85254. Insurance plans are administered by PetPartners, Inc., a licensed agency (CA agency #OF27261). Pet insurance is marketed through Pawsome Pet Insurance Services, LLC, 1412 Broadway, New York, NY 10018, a licensed insurance agency (CA License # 6003919), and is affiliated with Pawsome Pet Company LLC.