Make caring for your pet more affordable and worry-free.
You Decide
Pet Insurance Plans
Select coverage options that meet your needs and budget:
Accident and illness
Customizable deductible and coinsurance
Wellness Care
Unlimited annual benefits
See Insurance Plans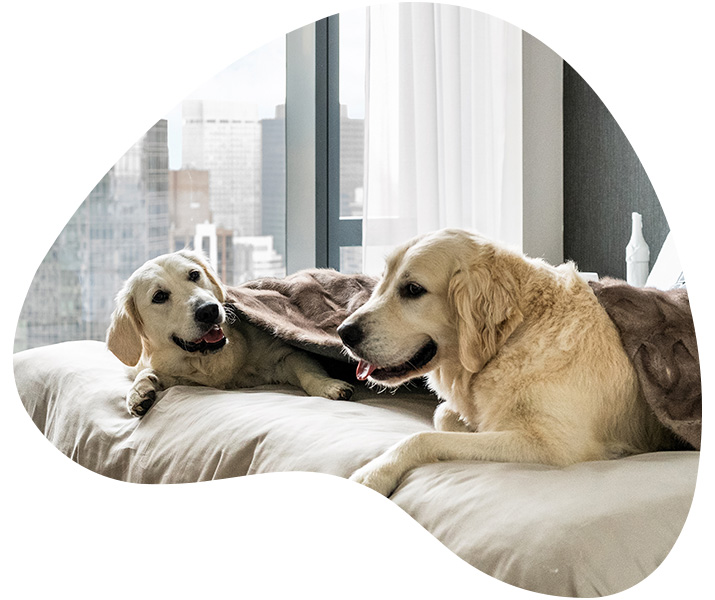 It's Simple
HOW DOES PET INSURANCE WORK?
2. Submit a claim
with your vet bill.
3. Get reimbursed for
eligible expense.
Why Do I Need Pet Insurance?
Routine vet bills average $200-$400 for dogs and $90-$200 for cats1
1 in 3 pets need emergency care each year1
Every 6 seconds a pet owner gets an emergency vet bill of $1,000+1
1
American Pet Products Association 2021 Survey
With pet insurance, get reimbursed for eligible conditions and provide care for your pet without breaking the bank.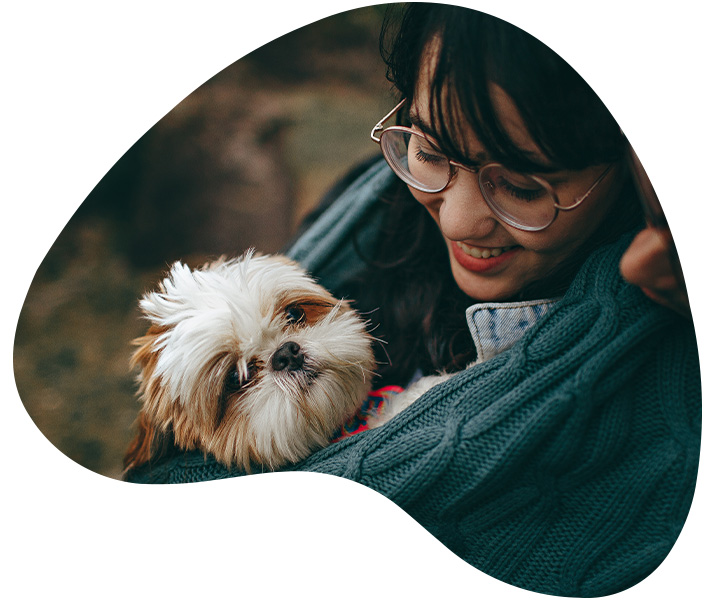 What to Know about Pet Insurance
Because pet insurance works on a reimbursement basis, you can visit any licensed vet in the US or Canada—including emergency and specialty vets!
The policies are for cats and dogs eight weeks old and above! Pet Insurance is your partner for life and your policy won't be canceled because your pet is getting older.
Most pet insurance companies require a waiting period after enrollment before coverage can take effect. Your Policy offers short waiting periods.
Pet insurance companies usually do not cover pre-existing conditions.
The Policy offers a variety of deductible options so you can build a plan that fits your budget.
Your co-insurance is the amount that you will be reimbursed for eligible conditions.
Preventative care coverage can help save you money on annual visits and routine care including flea and tick preventatives, vaccinations, and more! We offer wellness coverage as an optional add on benefit.
Policies underwritten by Independence American Insurance Company, a Delaware insurance company headquartered at 485 Madison Ave, 14th Fl. New York, NY 10022 and administered by PetPartners, Inc.